This event is closed.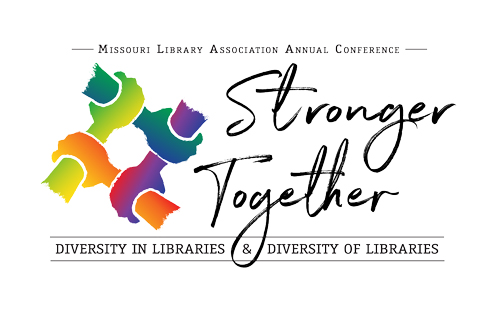 Missouri Library Association
2018 Annual Conference
October 10-12, 2018
Holiday Inn Executive Center
2200 Interstate 70 Drive SW
Columbia, MO 65203
573-203-8178
Click here to book your hotel room at the conference rate.
Conference rate ends September 10.

Policies and notes:
Conference event date and times are anticipated times and could change slightly. Please refer to the conference schedule and/or any updates at the conference for the most up-to-date information.
Cancellation policy: Refund requests must be submitted in writing before September 1. After that time, only hardship requests for refunds will be granted on a case-by-case basis.
Conference Photography: Conference volunteers will be taking photos and/or video during the conference that may be used in MLA social media postings or other MLA print or online publications. Your attendance at the conference grants permission for these images to be used. Those wishing not to be photographed or recorded should inform the photographer.
If you have questions, please contact:
The conference coordinators, e-mail: 2018mlacoordinators@gmail.com